Starter Set ICE TEA Steel
18 Microdrink ICE TEA hydration cubes with vitamins – sugar-free – vacuum-insulated, double-walled stainless steel bottle
🚚
Our standard delivery time is 3-5 business days.
Vacuum Insulated Steel Bottle
Taste your way through our 3 fruity Microdrink ICE TEA varieties LEMON, PEACH & BLUEBERRY – insulating Stainless Steel Bottle (600ml or 1L) included.

With real tea and natural fruit and plant extracts, you can add refreshing flavours to your water in no time. Find your favourite now!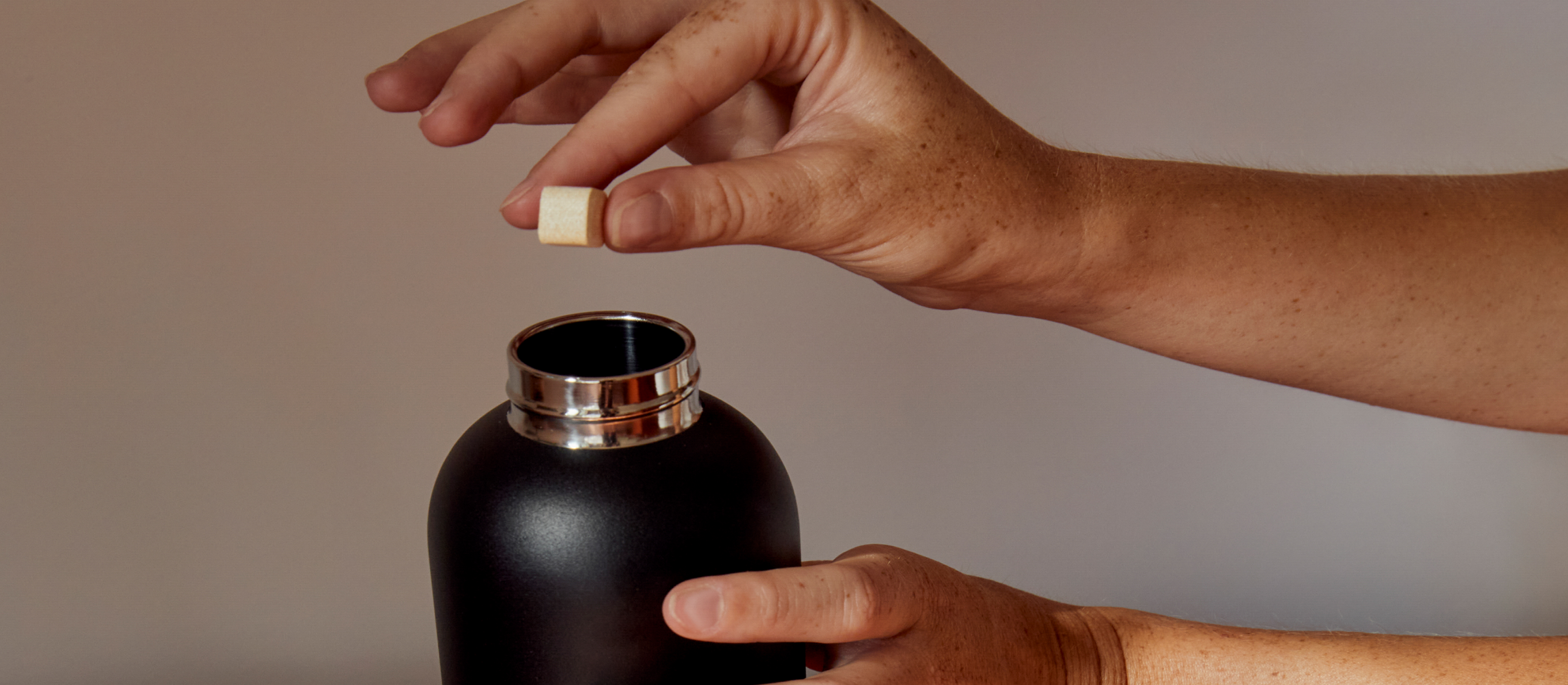 "I can't believe how good they taste for such a small cube!"
Jane
HOW DOES WATERDROP® WORK?
Water. Drop. Enjoy!
A waterdrop® Microdrink is a small, sugar-free cube that adds a burst of fruity flavour to your water in just 3 easy steps:
WATER
400–600ml of cold water
DROP
Dissolve the cube completely
ENJOY
Enjoy your fruity refreshment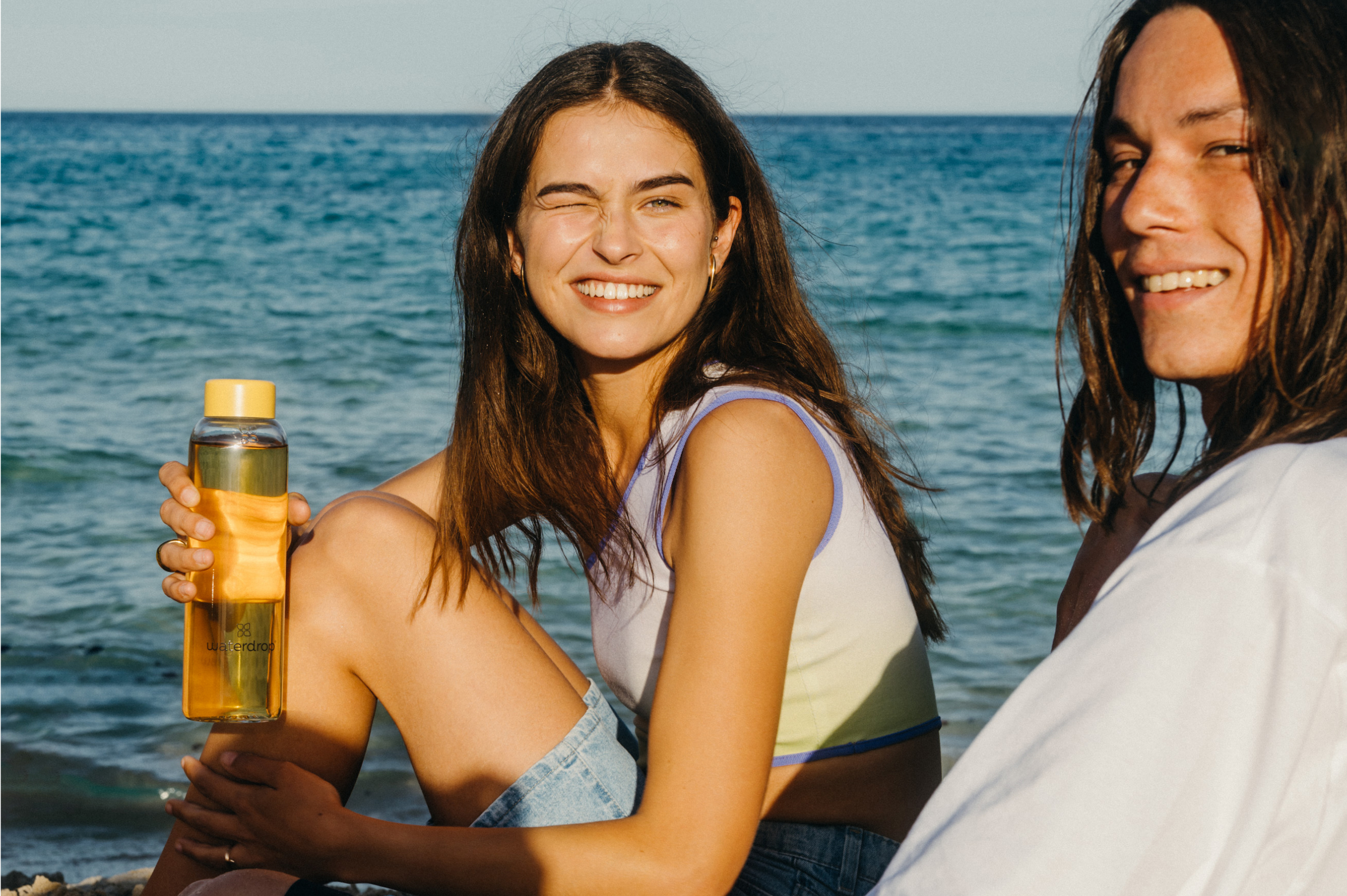 At home & on the go
Never drink too little water again!
Put an end to your dry spell with our sugar-free Microdrink ICE TEA and revitalise your water with the taste of real fruit and tea. Discover the waterdrop® Taster Pack with 3 fruity flavours and find your favourite now – there's always a good reason to drink!