Popular Limited Edition
Now back, with a new design!
Exclusive accessories
In partnership with Rosie Huntington-Whiteley.
Limited time sets
For you or as a gift.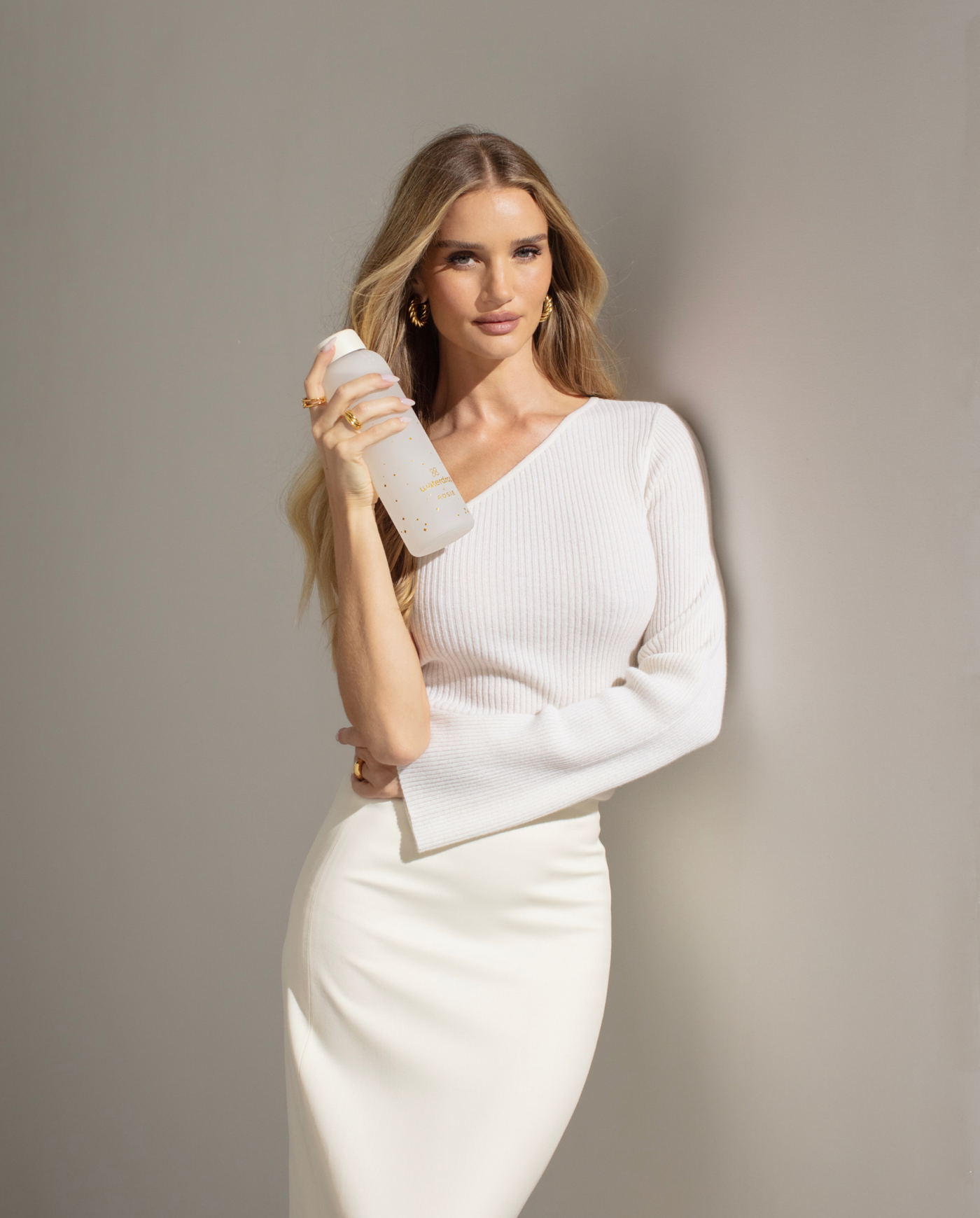 Meet Rosie Huntington-Whiteley
British supermodel and entrepreneur Rosie Huntington-Whiteley values a healthy, balanced lifestyle in both her personal and professional life. Collaborating with waterdrop® was the perfect match! Together, we want to inspire healthier choices, starting with drinking enough water.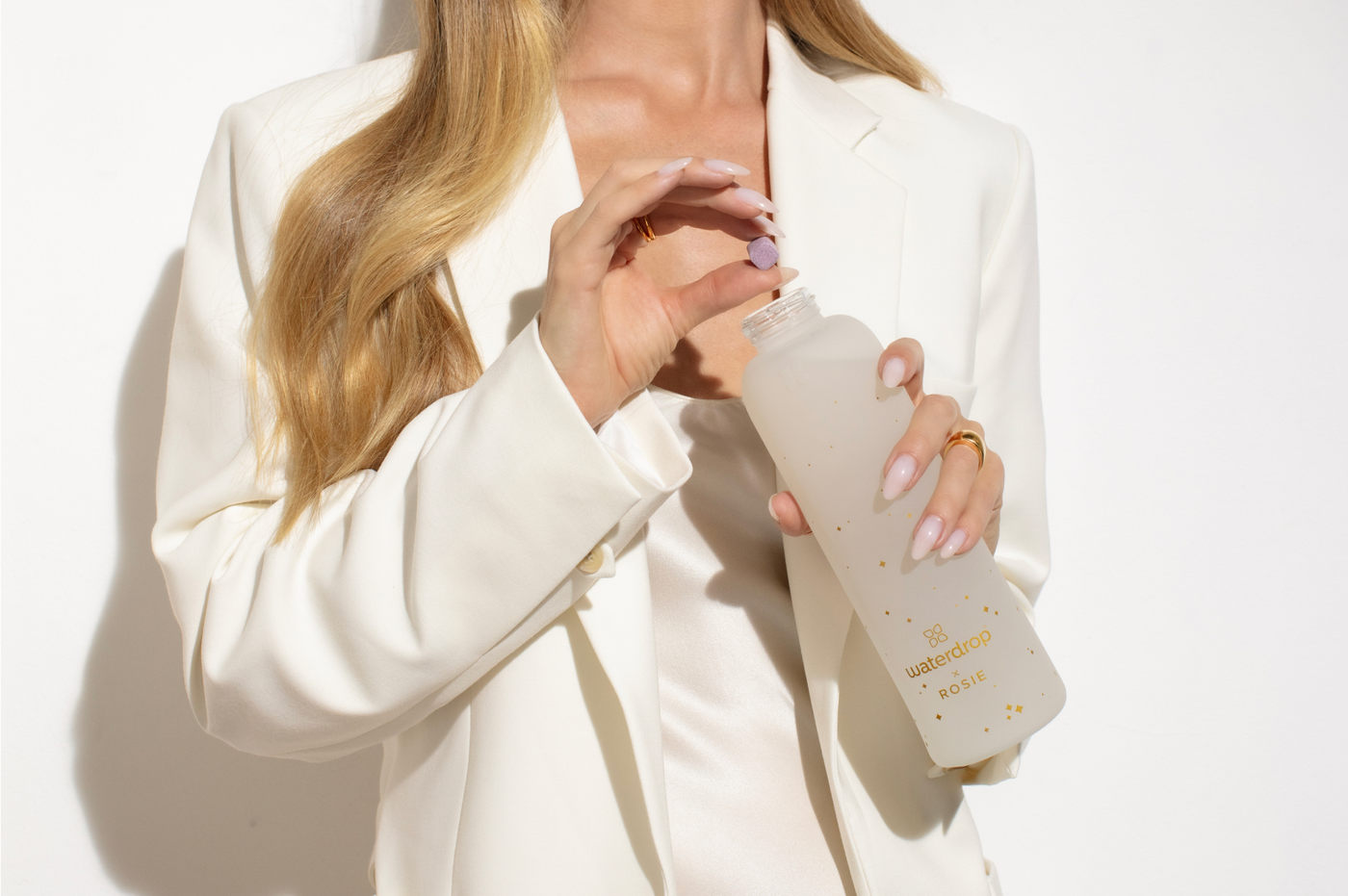 Starry, Starry Days
Our wintery flavour SNOW is all dressed up: in collaboration with supermodel Rosie Huntington-Whiteley, a minimalist design was created – white, like freshly fallen snow, with delicate star elements. Now also available as an exclusive Glass Bottle!