KOKO PIÑA Glass
Borosilicate Glass Bottle
🚚
Our standard delivery time is 3-6 business days.
Holiday feelings to go! With the Limited Edition KOKO PIÑA Bottle, you take not only the feeling of summer, but also your fruity refreshment with you – wherever you go. Whether at the beach with a friend or at home, thanks to the bottle's robust, high-quality borosilicate glass, you'll be drinking more water in no time.
1 x KOKO PIÑA Glass Bottle
• Drinking bottle made of robust and odourless borosilicate glass
• Capacity: 600ml
• Dimensions & Weight incl. Stainless Steel Cap: 24cm x 7.7cm; 305g
• High-quality and extra-tight cap made of bamboo or stainless steel
• Heat-resistant and scratch-proof
• BPA-free
• Fits perfectly in the hand thanks to the innovative Soft Square shape
• Very easy to clean thanks to extra large opening
• Care: Glass Bottle is dishwasher safe. Gently hand wash cap.
• Not compatible with All-Purpose Lids
• Incl. protective and insulating cover*
*The sleeve has a small hole at the bottom that allows you to place the bottle in the protective sleeve more easily – pure physics.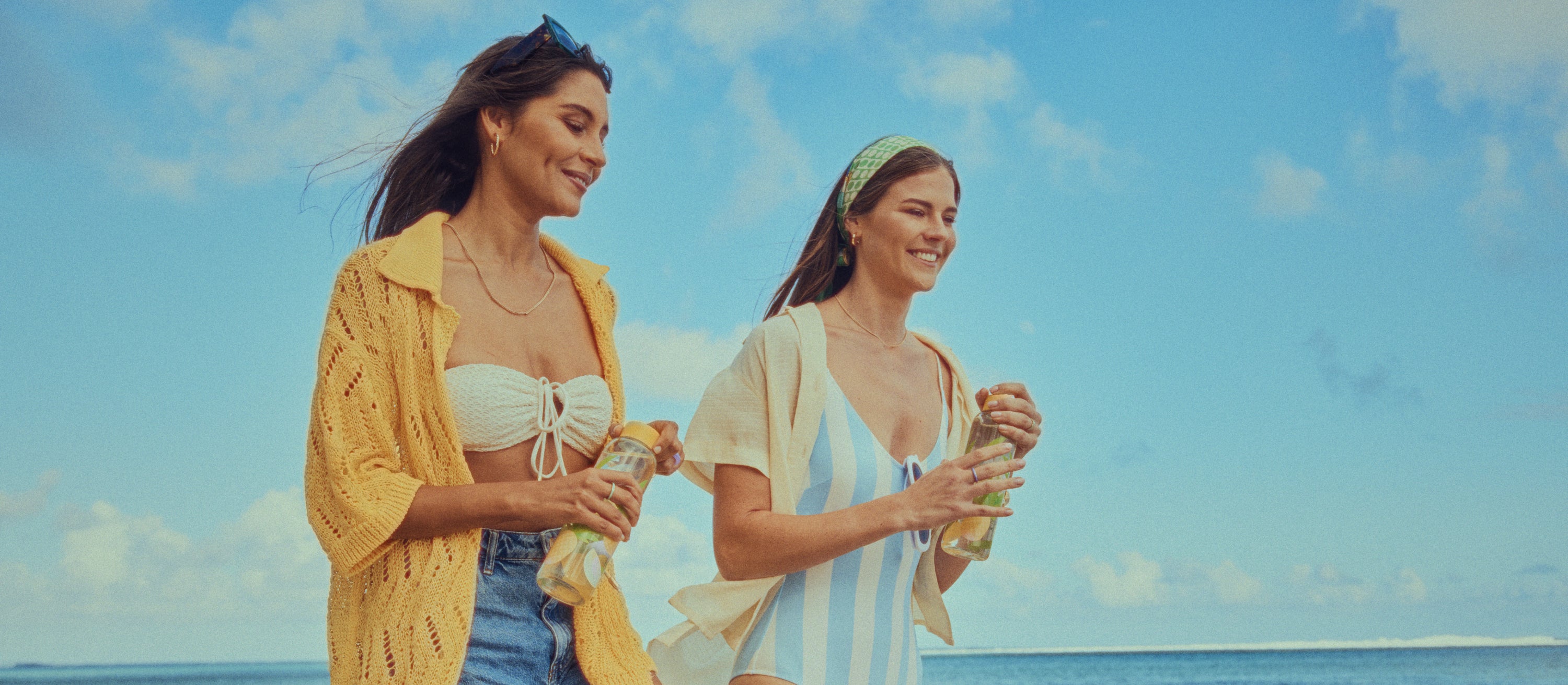 "Fantastic quality, well made and looks gorgeous! 5 stars!"
MADE IN EU
Water bottle? Packed!
Made with love in Europe under the strictest of high-quality production standards, this robust borosilicate Glass Bottle will travel with you all summer-long. The Soft Square shape, specially designed for waterdrop®, ensures a comfortable drinking experience – at home and on the go.